Web-Max is a Cleveland website design company. Though we are based in Cleveland, we are able to help with your website needs nationwide.   We can start from the ground up and build a website that fits your company and its goals. Design and branding are our specialties. We can work with you to create company logos and help you to brand your company.  A website is like a business card for your organization.  Customers will base their opinions of your company on the strength of your website.  We can make a professional site that attracts new customers for you.
Cleveland Search Engine Optimization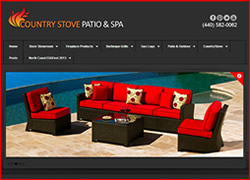 It does no good to have a website if the search engines are not able to find it. We can work on your new or existing website to optimize your search results. We can help you to get your business found on all of the major search engines. We will make sure that your site is able to be seen on all of the current platforms.  Search engine optimization will give you the ability to be found in the free, or non advertised, portions of search engines.  It is easy to throw money into advertising programs such as ad words that will put you to the top of a page, but this can be extremely cost prohibitive at times.  The better way is to find your site on the organic searches.  By creating you website with the end user in mind, we can help you to get to the top of these organic listings.
Cleveland Internet Marketing
At its heart, your website is advertising. You are letting the customer know what your business is, and what you have to offer. Solid internet marketing will help you to improve your customer base. At Web-Max, we understand your needs for a clean, professional site. We understand that your site needs to be optimized for search engine results. We can help with the branding and marketing of your company.
National Website Design
Even though we are based in Cleveland, we are able to help you anywhere in the United States. We don't just do things locally. Are customers are located in a number of different states. If you need help with your website, we can help. Check out our portfolio for a sample of some of our customers.
Call one of our marketing specialists today and let us help you to drive your business.

Call Now: 1-800-865-9197